Vacancy: Senior Civil & Structural Engineer
---
Are you a Civil & Structural Engineer interested in working within a growing business unit?
Are you a Civil & Structural Engineer interested in working within a growing business unit?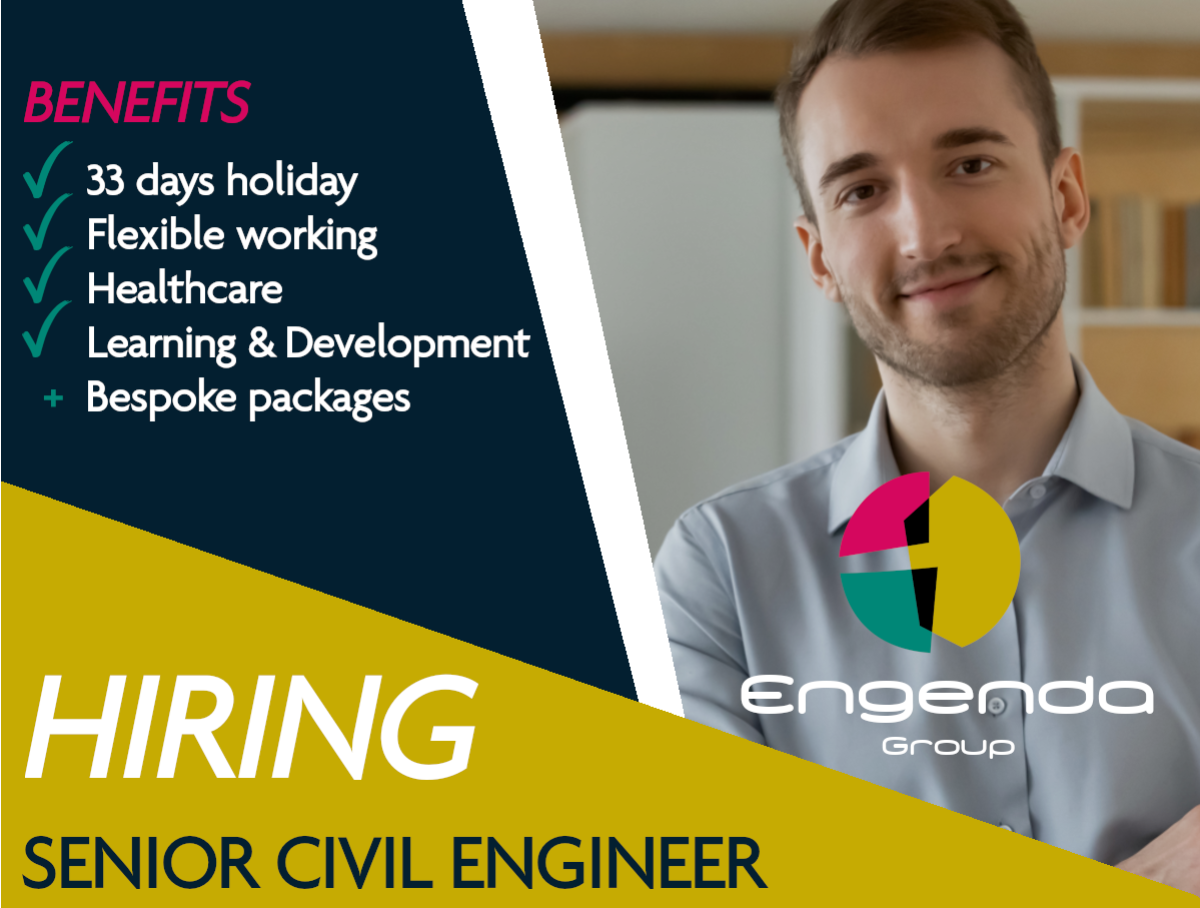 Engenda Group are currently looking for a Senior Civil / Structural Engineer to join Engenda EPC. You will play a crucial part in a suite of projects, mostly in the process industries.

This role can be based at any of our offices – Immingham, Falkirk or Runcorn.

You will be:
Conducting advanced and complex engineering studies
Making recommendations and present reports to clients
Providing capabilities in analysis and designs of sub and/or super structure engineering schemes
Provide advice on environmental aspects/impacts of civil and structural design
Liaising with external stakeholders where required
Inputting to and monitoring programmes for scheduling and reporting on deliverables across specific civil and structural projects
Providing technical expertise appropriate to experience, providing in depth knowledge and technical inputs to the wider team
The ideal candidate will have a Civil / Structural background, preferably at chartered status or equivalent, with experience in multi-disciplined EPCm and EPC projects, with values up to £10M total project value.

Benefits:
Flexible working
Overtime available
33 days holiday
Industry leading projects
Autonomy to develop best practices
Training and development
This is a great opportunity to get involved with one of Engenda Group's key projects in 2022.

Engenda group has formed through careful and selective acquisition which combined with our impressive organic growth puts Engenda Group on target to become a market leader in the delivery of outsources engineering services to multiple market sectors across the UK and Europe.


We are ISO 9001, ISO 14001, OHSAS 18001 accredited plus we hold ROSPA Gold Award and Safe contractor accreditation. Our reputation is built on delivering high quality, technically advanced and accurate, educationally specified equipment and facilities on time and on budget.