Vacancy: Electrical Engineer
---
We are looking for an Electrical Engineer to join our EPC division.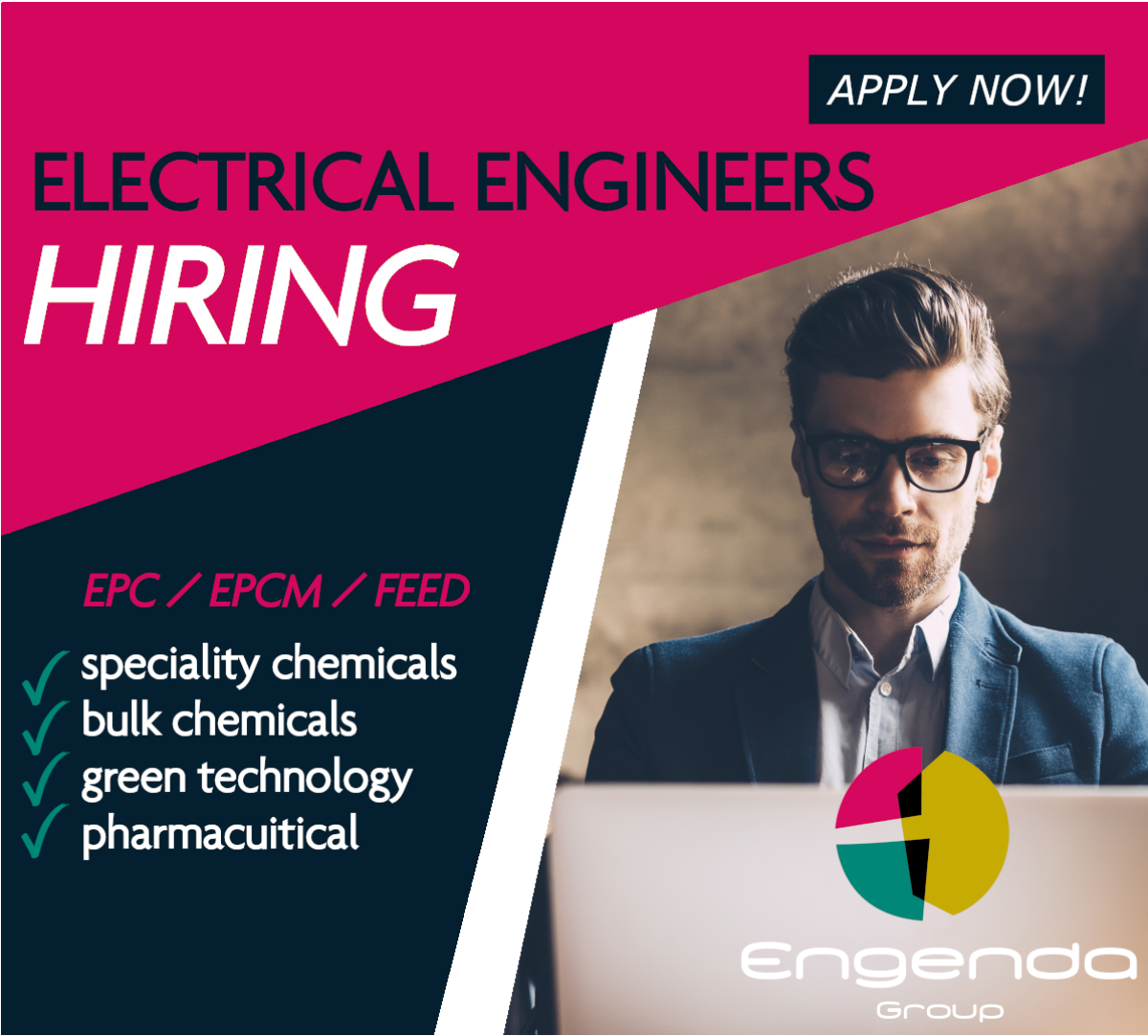 Due to significant growth, were looking to make additions to our Electrical team over in our EPC division (formally Clark Eriksson Associates).

Engenda EPC provide engineering consultancy services to a wide range of clients across the UK and Europe. We provide professional engineering solutions to a range of companies, primarily in the Process Sector industries: Chemical, Oil & Gas and Pharmaceutical.

Electrical Engineer - Permanent

This role could be based in any of our main offices: Immingham, Runcorn and Falkirk - though the preference is Immingham.

This is a fantastic opportunity to join our high performing Electrical Engineering team. You'd be working on projects ranging from MOD to chemical, pharmaceutical and oil & gas.

Benefits:
✔33 days bank holiday (including bank holidays)
✔ Excellent flexible working scheme
✔ Healthcare
✔ Enhanced overtime rates
✔ Personalised development plan
✔ Opportunity for sponsored training

Electrical Engineer - Contract (Outside IR35)

We are also looking for a contractor for a similar position - this will be working remotely.
You'll be supporting our project teams with the delivery of EPC/EPCm projects. You will play a crucial part in a suite of projects, mostly within the chemical and downstream industry across the UK.

We're looking for an Engineer who's had involvement with FEED/EPC/EPCm projects with a good level of detailed design experience.

Please get in touch for more information!