New Hire: HSE Advisor
---
Ben Ofodile joins Engenda Group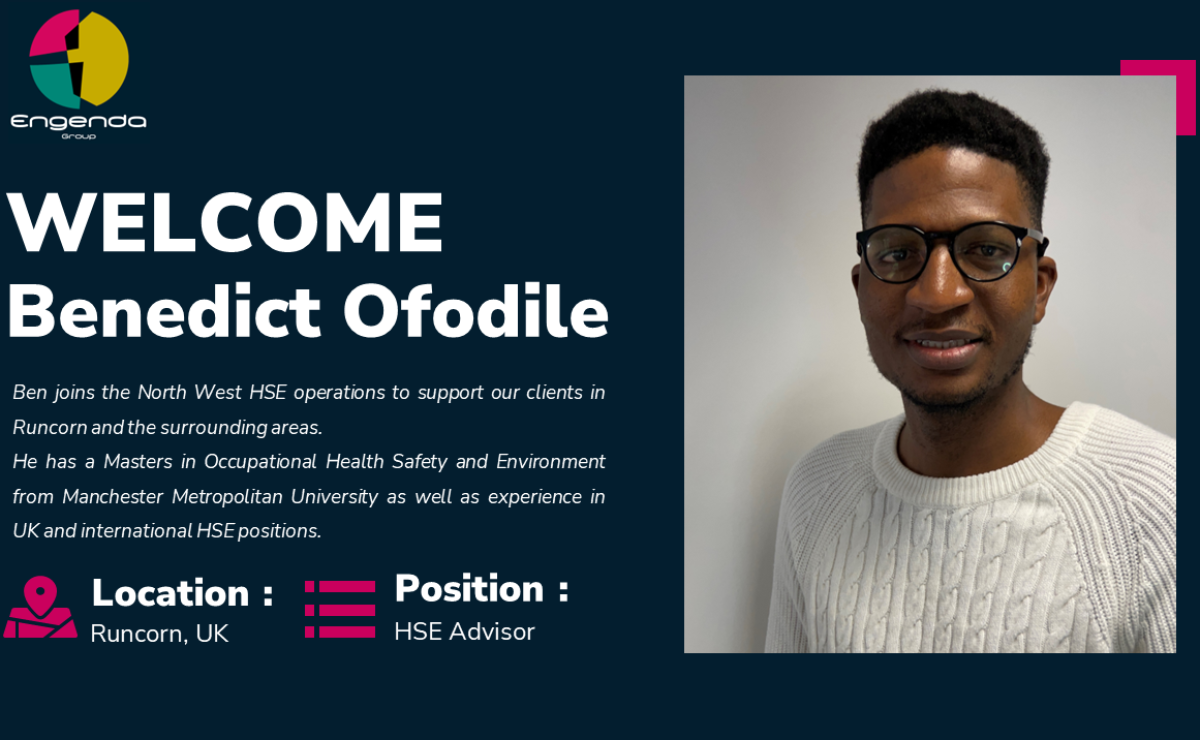 We have recently welcomed Ben to Engenda Group, predominantly focused on HSE in the North West.
Ben has a Masters in Occupational Health Safety and Environment from Manchester Metropolitan University as well as experience in UK and international HSE positions.
Safety is paramount in all our operations,
We always try to ensure we are:
Providing the greatest value by continually removing wastes
Committing to active participation in safety and competency training
Creatively guiding our clients, working as intelligent partners
Never compromising safety for commercial or operational pressures
Please join us in wishing Ben every success in his new position!

Could this be you?
Visit our careers page for more information.