Embarking on a New Journey: Tom O'Kane
---
Tom O'Kane starts his Mechanical Engineering Degree at Manchester Met University!
At Engenda Group, we take pride in our team members' commitment to excellence and continuous learning.

Today, we are thrilled to share the exciting news about Tom O'Kane, who has recently embarked on a new academic journey. Tom is pursuing a Mechanical Engineering degree at Manchester Metropolitan University, marking a significant milestone in his career development.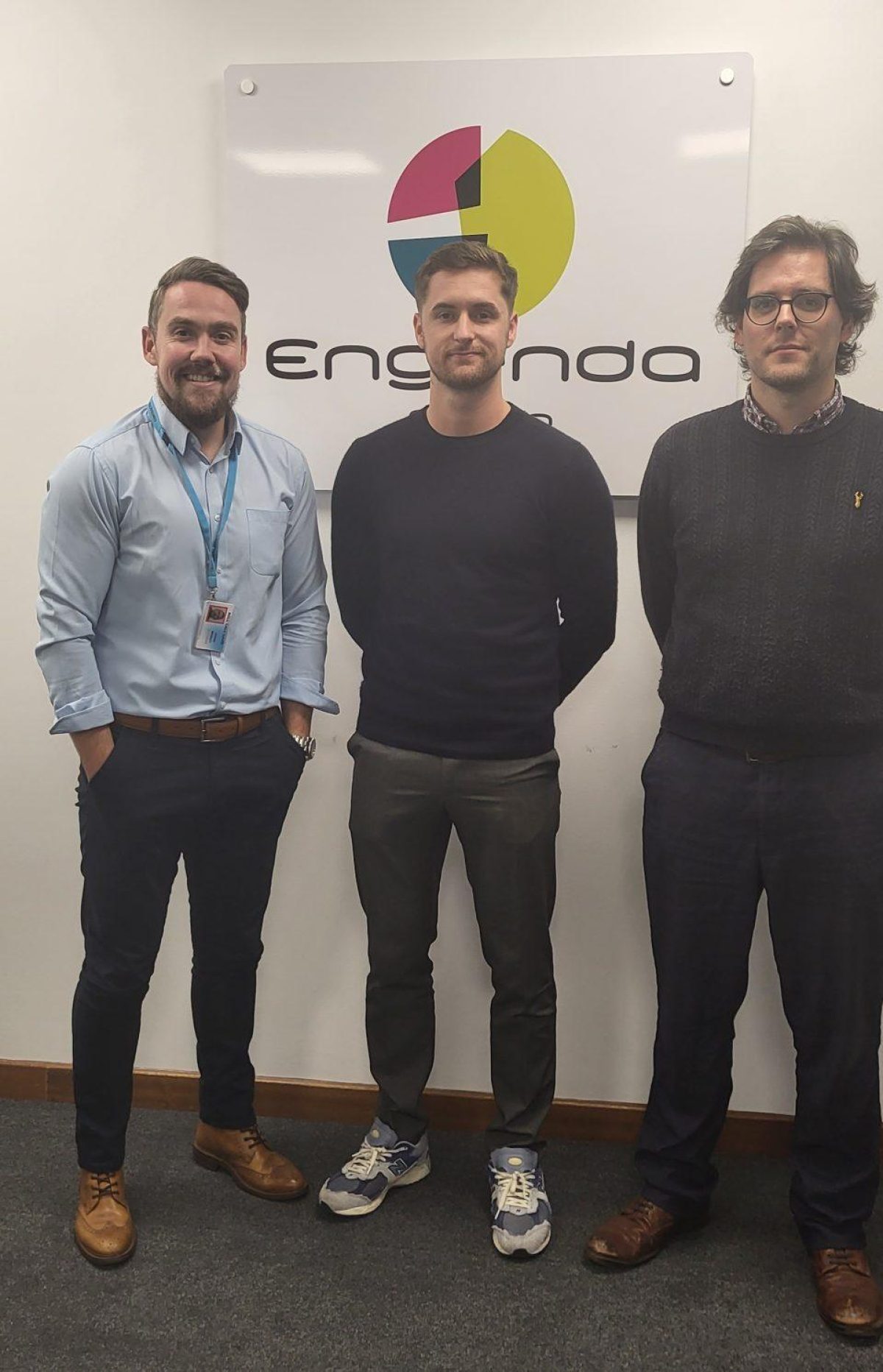 Quote from Dan Brady
"Tom has been a valuable member of our team for just over a year, contributing significantly to our projects with his exceptional skills and dedication. His passion for engineering has always been evident, and it's no surprise that he has decided to further his education in this field."

Manchester Metropolitan University is renowned for its exceptional engineering programs and cutting-edge research facilities. With a strong focus on practical learning and industry connections, it's the perfect place for Engenda Group employees to refine their skills and gain valuable insights into the world of mechanical engineering.
Embarking on a part-time Mechanical Engineering degree while continuing to work at Engenda Group is no small feat. Tom has demonstrated incredible dedication and time management skills, showcasing his commitment to both professional responsibilities and academic pursuits.
At Engenda Group, we are committed to fostering an environment that encourages personal and professional growth. We believe that supporting our employees' educational pursuits is not only beneficial for them but also for the entire organisation. Tom is a testament to this philosophy, and we are excited to stand behind them as they navigate this exciting new chapter.
Having Tom pursue higher education in Mechanical Engineering is a win-win situation for both parties. The knowledge and skills they will acquire at university will undoubtedly benefit our projects and enhance our capabilities as a company. We are proud to support our employees' educational aspirations and look forward to the innovative ideas and solutions Tom will bring to the table.

Quote from Jeremy Bradley

"We're thrilled for Tom as he embarks on his journey in Mechanical Engineering at Manchester Met. This step reflects his dedication to advancing his education and expertise in the field. The road ahead will undoubtedly present challenges and opportunities for substantial growth. We eagerly anticipate witnessing Tom's ongoing achievements and celebrating his future successes as he adeptly manages his academic pursuits alongside professional responsibilities."


Stay tuned for updates on Tom's journey and join us in wishing him the best of luck in his pursuit of academic and professional excellence!