2023 Electrician Apprenticeships
---
We're excited to announce that applications for our next intake of electrical apprentices is now open!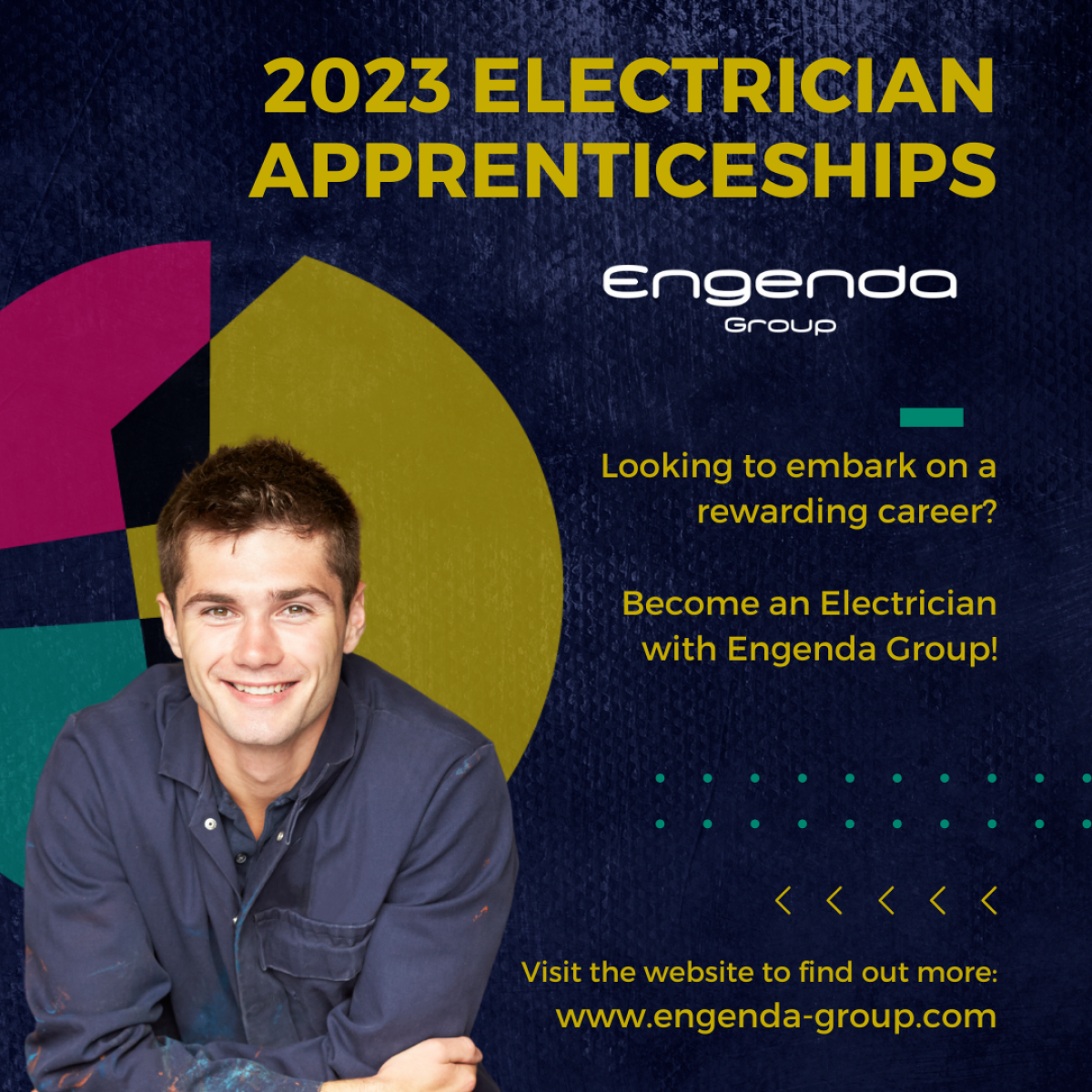 Are you look to kick start your career with an electrician apprenticeship?
Engenda Group is currently hiring apprentices in North East Lincolnshire for the September college intake, and we want to speak to you!
Electrician Apprenticeships are a great way to gain the knowledge and experience required to become an electrician through on the job training with an apprentice employer or apprenticeship training provider.
By starting an apprentice electrician career, you will gain valuable experience whilst learning on the job from seasoned professionals looking to transfer their valuable knowledge and skills to the next generation of electricians. You will also attain the qualifications needed to become a fully qualified electrician, with Engenda Group and a local college.
But with the amount of apprenticeship opportunities out there, why should you choose Engenda Group?
Engenda Group is a well-established Engineering Services business operating in the Power, Refining, Chemical, Oil and Gas, Manufacturing, and Infrastructure sectors in the UK and Overseas. As a growing company, we continuously secure new projects, including new builds, shutdowns, and long-term maintenance work, ensuring a steady stream of opportunities for our team members.
Engenda Group offers a range of exciting apprenticeship opportunities across various sites and workshops. As an apprentice, you will receive on-the-job training and support from experienced professionals, as well as the opportunity to attend college and gain formal qualifications.
Engenda Group take on a small number of apprentices every year, which means there are first, second, third, and final year apprentices in the company. This provides a clear pathway for career progression and the opportunity to develop your skills and knowledge.
Engenda Group is a leading UK engineering services provider, offering a wide range of services to clients across various industries. As an electrician apprentice, you will have the opportunity to work on a variety of projects and gain experience in different areas of electrical engineering.
You can apply through this website, or contact a member of the recruitment team for more information.
Don't miss out on this exciting opportunity to join their team and embark on a rewarding career in the electrical industry.