Process Skid Fabrication (Yorkshire UK)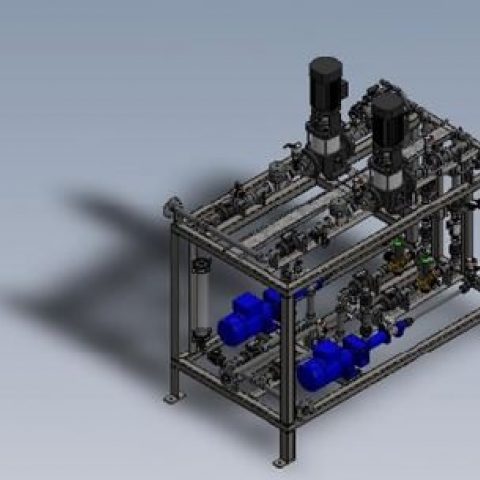 Client: Water supply and treatment utility company
Location: Yorkshire UK
Duration: 2005 - present
Contract Type: Design & Manufacture of process skids

Engenda Grop teamed up with SNF (UK) Ltd to offer the delivery of turn key projects for polymer storage, preparation and dosing systems to existing and potential customers here in the UK.
Our client, a water supply and treatment utility company needed 2 bespoke process skids for their facility.
Wombwell
A single liquid polymer system to dose a duty centrifuge and standby belt press, poly bulk delivered into a 5m3 storage tank.
Colburn
A single powder polymer system to dose a duty centrifuge and standby belt press using 25kg bags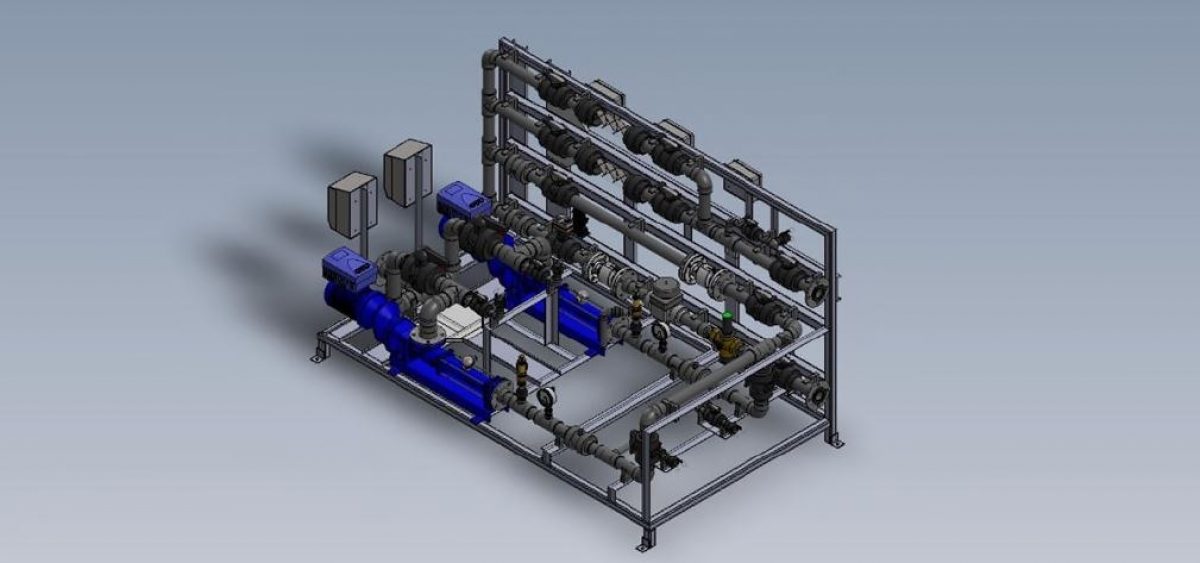 17-068 EM50 D-S prep skid
Engenda both designed and built multiple Duty / Standby EM50 Emulsion Polymer Preparation Units. Each unit was designed to be mounted on a SS304 skid comprising of the following:
A VSD rated progressive cavity pump with a maximum capacity of 50l/hr. The pump was fitted with a Viton stator and stator over temperature protection.
Emulsion pump c/w under and over pressure protection, along with a
low flow and empty pipe sensor.
An actuated ball valve on the potable water supply line.
Electronic electromagnetic flow meter on the water line.
A 6,000l/hr high shear inversion pump with over pressure protection
all necessary uPVC valves and pipework.
17-068 Dosing skid with dilution water
Engenda supplied numerous SS304 skids which comprised of Polymer dose pumps in a duty/standby configuration, each pump is VSD controlled and designed to deliver between 0.64 - 3.2 m3/hr. The pumps were complete with stator over temperature sensors, empty pipe sensors, over pressure, flow sensors and a secondary dilution water line. Further inclusions included polymer and secondary dilution water in-line electromagnetic flow meters.